Native Mac Takeoff System
QuickEye Estimator runs Natively on Mac as well as on Microsoft Windows.
You do not need an emulator and it does not run as a web app. It's a real 64-bit cocoa application.
After you prepare your bid, you can share it with anyone as a live, interactive view in their web browser, on desktop computers or mobile devices, using QuickEye Review.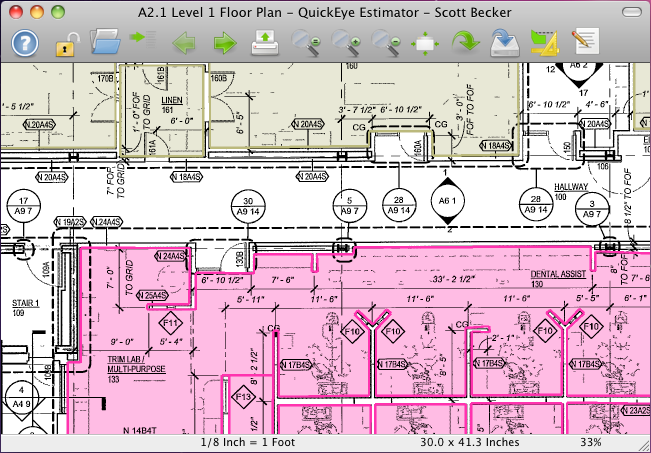 The Mac version of QuickEye runs on Snow Leopard (OSX 10.6) or higher.
(Runs on Lion, Mountain Lion and Mavericks as well.)